We're pretty excited to see the Tour de France ready to kick off tomorrow, July 4th. With the sport's biggest names getting ready to face off against each other in the biggest race of the year, it should be one of the most exciting races in years. Here are some of our predictions for how things will unfold.
Have your own ideas about how things will go? Let us know in the comments section.
1. The Cobbles Won't Be As Decisive
Last year's reintroduction of the cobbles into the Tour on stage 5 produced some of the most epic racing we've been treated to in recent memory. The conditions were perfect (horrific) and the racing was amazing, and quickly revealed who brought the grinta to the race, and who forgot theirs at home. Lars Boom rode an amazing stage for the win, but it was Vincenzo Nibali who put on a cobble gobbling clinic for the other GC riders (those that managed to survive), and solidified his strangle hold on the race before a mountain top was even sighted.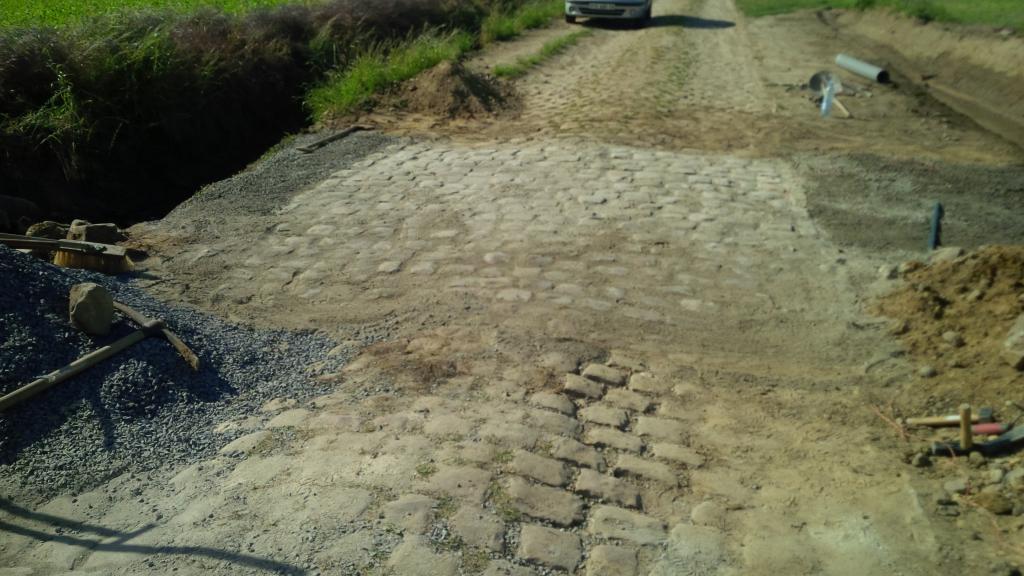 But this year, the teams all know what to expect and have planned accordingly, stacking their teams with classics riders to shepherd their GC contenders through those tough first couple of days. While someone like Boom or Stybar will probably get away for a solo win again, it's doubtful that we'll see another breakaway feat like Nibali's being allowed to go free again.
2. The Big Four Will Be Reduced To the Big Two
The press has really been hyping up the coming battle between Chris Froome, Vincenzo Nibali, Alberto Contador and Nairo Quintana– what will hopefully be the ultimate showdown between the sport's best riders. Or not. Chris Froome, we love you (and your cat)– but bike handling skills and toughness aren't your forte, and you'll need plenty of both in the opening days of the Gran Boucle.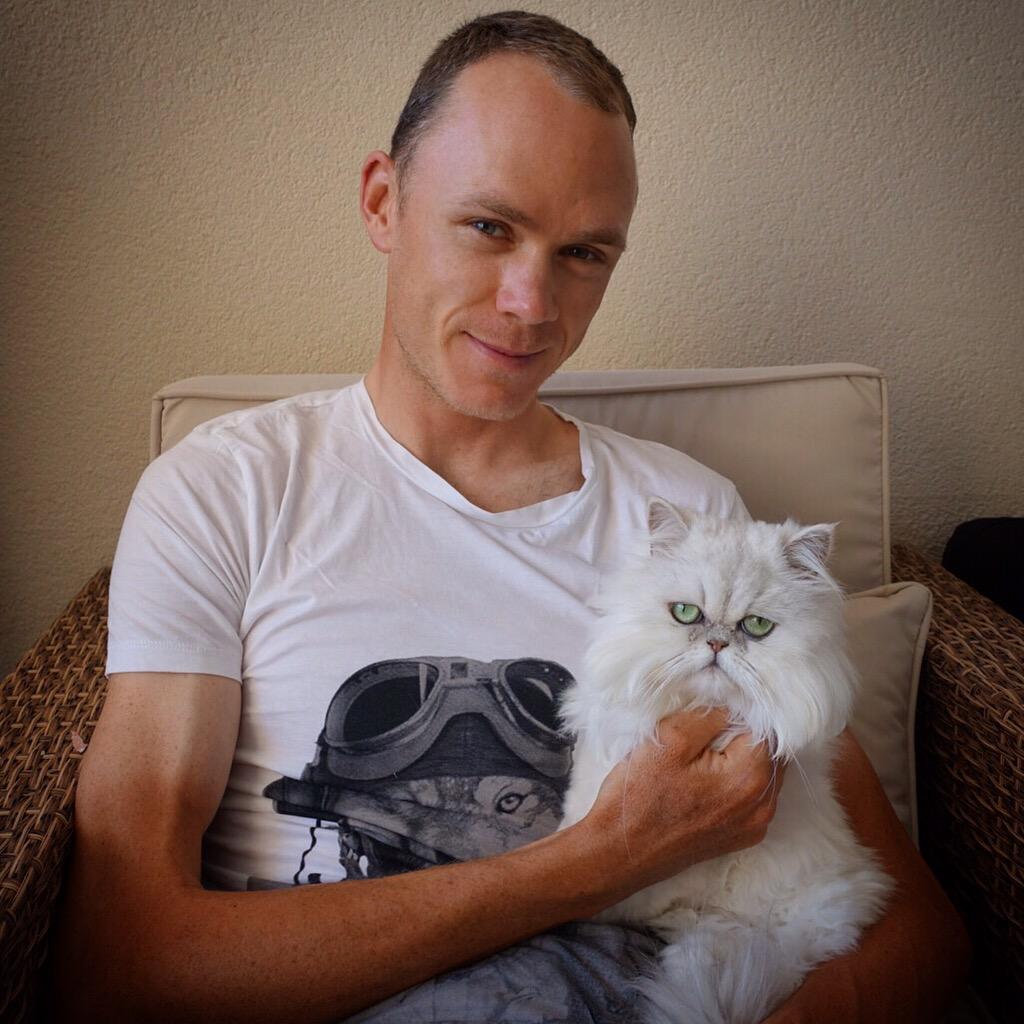 With rainy weather in the forecast, plus the cobbles and tight, twisty, narrow roads of Holland on the docket, it's almost assured that the Kenyan climber will hit the deck at least once. The only question is how badly. Our bet is that two of the big GC guys—possibly even Froome and Contador again— will crash out in the first week, as well as a few other second tier favorites. Nibali showed last year that he can not only survive but thrive in bad weather and bad roads, and Nairo Quintana headed to Flanders this spring to put in some time on the rocks and he actually didn't do too badly. Our best is that it will be those two who are left standing at the end of the first week
3. Kristoff Will Cement His Sprinter's Status
This year's sprint field looks almost as exciting as the GC field. With an on-form Cavendish and Mr. Green Jersey Sagan lining up against up-and-coming favorites like John Degenkolb and Alexander Kristoff, it'll be a tightly contested match. However, Sagan has not exactly been his usual magical self this year, and seems to have been struggling to find his place on the new Tinkoff Team, and may suffer from a lack of support since the team's priority is putting Contador in yellow, not Sagan in green. Cav is looking good this year, but his form usually only lasts so long as things are going perfectly and he has the confidence to know he can win.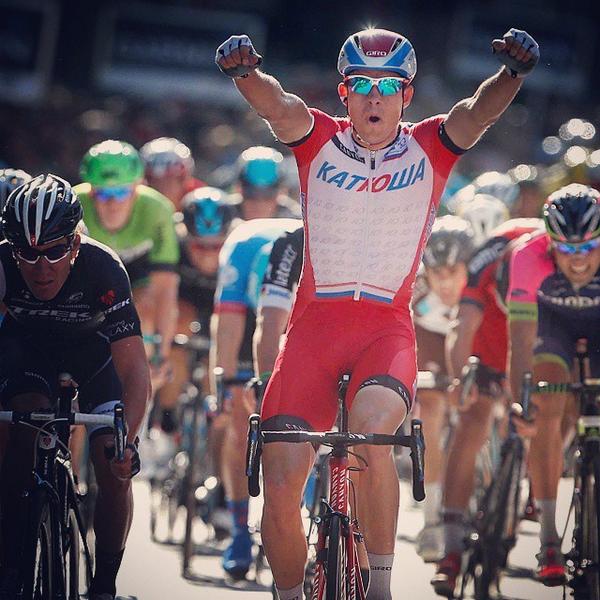 Kristoff on the other hand just can't seem to stop winning. Since the season's opening days, he has won nearly every race he has entered, including a few with head to head sprints against Cav and Sagan. He has the racing acumen to make good decisions, the experience to stay upright when things get hairy, and the raw speed to match the other favorites. Plus, with trusted lieutenant and pilot fish Luca Paolini by his side, they will make a formidable match.
4. The French Will Do Very Well
But they just won't be on the top step of the podium. Many Next Great French Hopes have come and gone since the days of Bernard Hinault, but Thibaut Pinot and Romain Bardet have certainly been the most promising in a great long while. Last year saw veteran Jean Christophe Peraud and Thibaut Pinot on the second and third steps of the podium, and it's not unreasonable to think we could see Pinot and Bardet either on the podium, or taking the Climbers jersey and best young rider jerseys. But honestly, it's doubtful that they have the chops to really hang with the likes of Quintana, Contador, Froome, or Nibali once the race heads into the mountains.
5. Quintana Will Take It All
And by all, we mean literally everything. He's still young, so he's eligible for the white jersey—which he has already won. He's a pure climber, so he's a solid bet for the polka dot jersey—which he's also already won. And since the race will almost assuredly be decided in the mountains, where he rides best, he's a good bet for the yellow jersey too—which is just about the only one missing from his collection.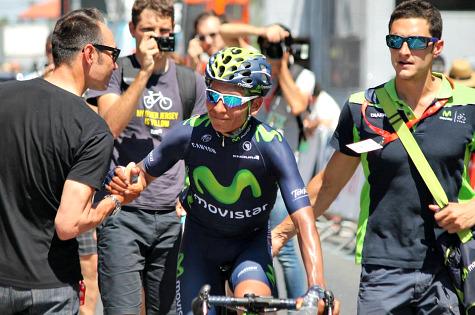 Quintana looks to be in good form coming into only his second Tour de France, and if his first outings at the Tour and the Giro are anything to go by, we'll probably be seeing the little Columbian stoically spinning his way up the mountains while maintaining a completely neutral facial expression on his way to victory. If he manages to take all three jerseys, it'll be the first time in we're not exactly sure how long, if ever, a rider has managed to do it. But if anyone can, it would be Nairo.
Tell us in the comments, what are your predictions for the race?